The holiday season can get a little crazy, so when it's time to unwind after the parties are over, your loved ones can use your present to do just that. From a cool brass metal egg to a squiggle brush, a wellness kit to a serotonin-inducing face mist, here are 15 ways to help your gift recipient relax into the end of the year.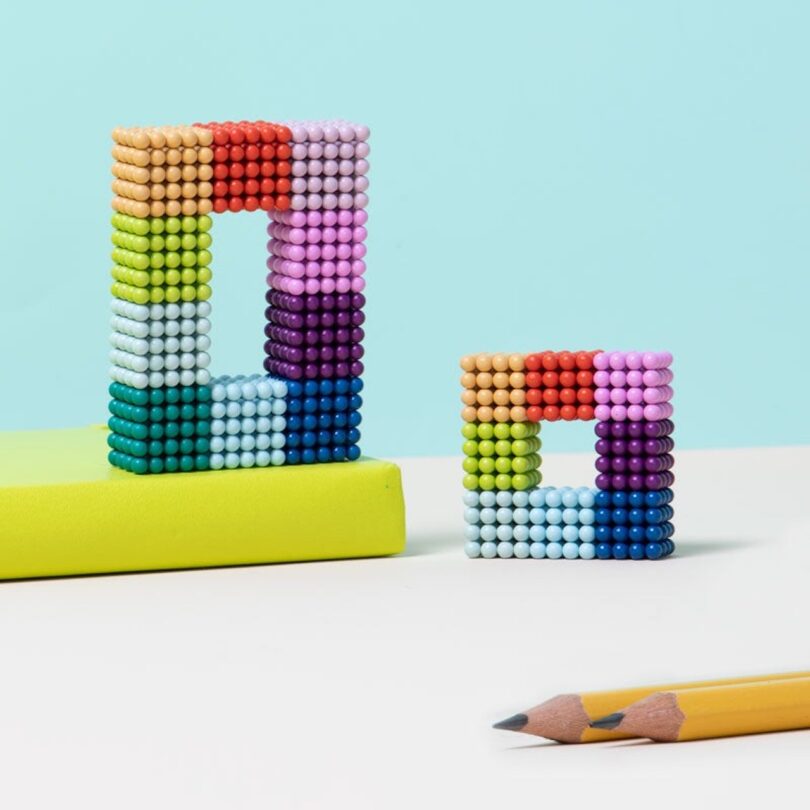 These fidget toys are irresistible to play with. They're malleable, kind of like kinetic sand, and work as a relief tool for stress and anxiety. You can smash them, stack them, pull them apart into individual strings and then wrap them into shapes. The ways to play are endless, all the while calming your nerves and quieting your mind.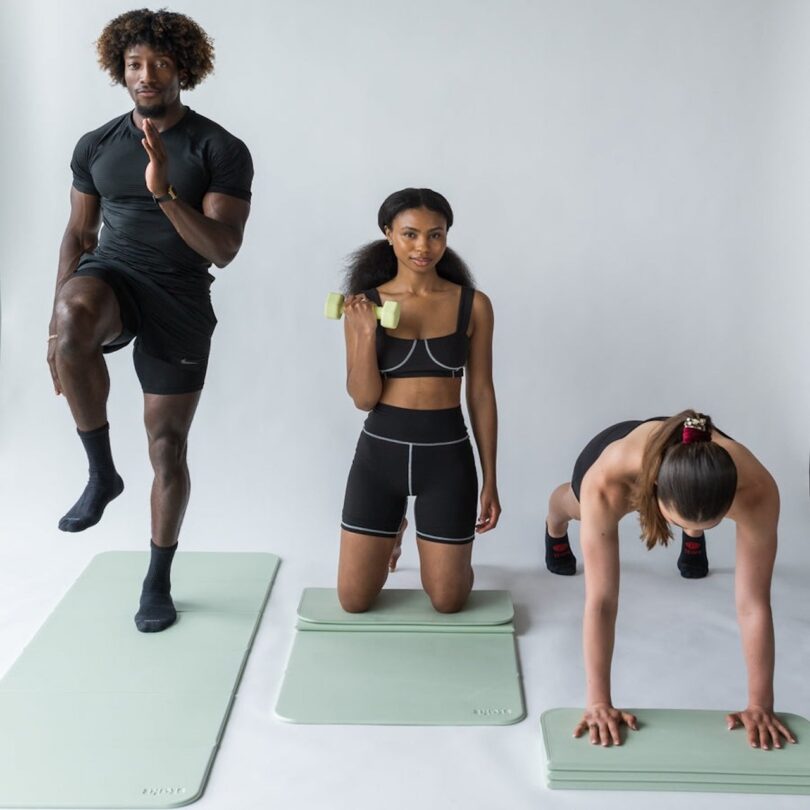 Your favorite yogi loves getting into a good flow, but probably not the cumbersome task of rolling their mats so that it's portable. Enter, the Stakt mat, which folds up easily and doubles as a block for additional support. It doesn't unravel like a traditional mat so you don't need any bands to tie it close, and its rectangular shape makes it easy to stow away (and stay put) in the car until your next workout.
It's hard to find someone who wouldn't love a gift set from Flamingo Estate, the Los Angeles-based lifestyle brand that has garnered a cult-following for creating wellness products with an epicurean flair. This luxury box is inspired by all the smells and tastes found at the Estate, like sage, lavender, and rosemary from the garden and wildflower honey from a past winter harvest. Consisting of a hand soap, body wash, candle, jar of honey, and bottle of EVOO, The Garden Tour Set will help nourish the body both inside and out.
Help a loved one find stillness in their day with a Thinking Egg, a solid, tactile object that you hold in your palm while meditating. Available in various materials, including jade, brass metal, and crystal quartz, it doubles as an object of peculiarity on a shelf.
Puzzles help keep your mind engaged and active and we love that Jessica Poundstone collaborated with Galison on this beautiful set. There are 7 puzzles, each 70 pieces, that feature Jessica's soothing Color Cloud artworks, so whether your giftee ends up framing the final product or disassembling it for the next use, these puzzles can be enjoyed for years to come.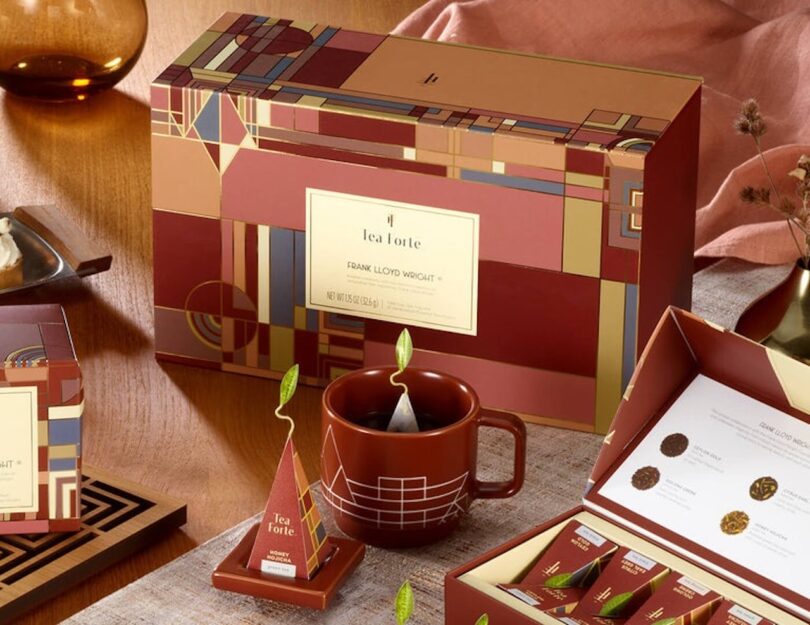 This set helps carve out a moment of peace for your tea lover and includes 10 pyramid-shaped tea bags (they stand up right in your mug with a bendable stem for a delightful presentation), a custom mug created in collaboration with the Frank Lloyd Wright Foundation, and a tea tray to place used tea bags.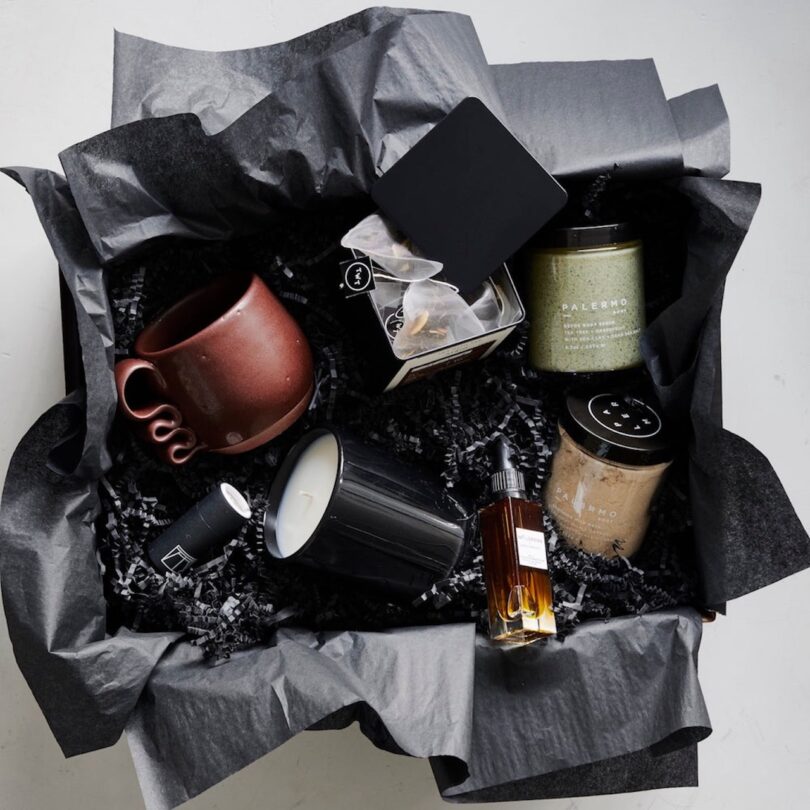 Known for his impeccable taste in sensorial goods and design, designer Jeremiah Brent curated a gift set of all his favorite things for his Los Angeles lifestyle shop, Atrio. Inside, you'll find a gorgeous ceramic cup, a tin of tea, a body scrub, a milk bath blend, a hair styling serum, a signature candle, and a matchbox – in sum, a perfect kit that replicates a luxury spa experience.
Made from redwood, this scalp massager can be used on your scalp, neck, and shoulders to work out those knots and provide a relaxing stimuli when you're stressed. Add this to a stocking stuffer for someone who enjoys practicing self-care!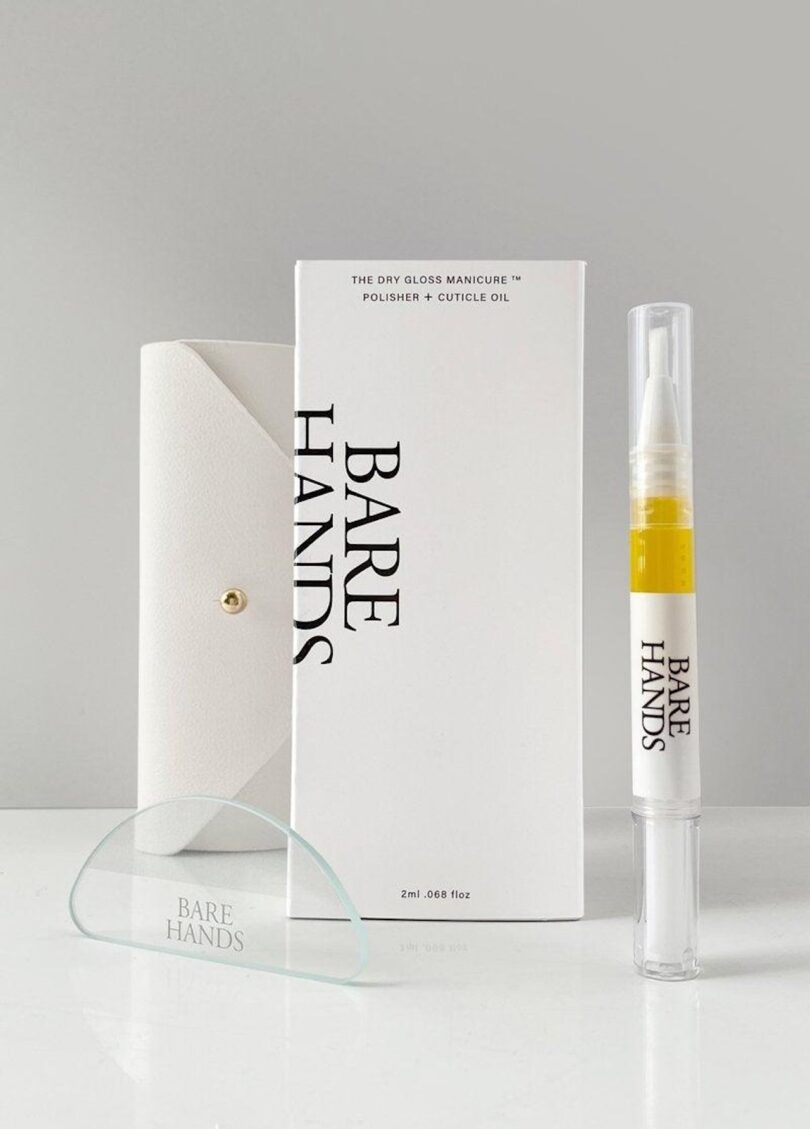 Nails need love too! This at-home nail care kit includes a cuticle oil to condition the skin around the nail bed, a vegan leather case, and The Polisher, a glass and mineral blend object that shines up nails without any actual nail polish by gently buffing the nail to a shine. It's low maintenance yet effective for healthy nails.
It may look like you've just given your friend a torture device, but rest assured (no pun intended), this aesthetically pleasing acupressure mat will help them melt their stresses away. The mat and pillow relieve muscle tension and stiffness – so much that your friend might even find themselves falling asleep because they are so relaxed.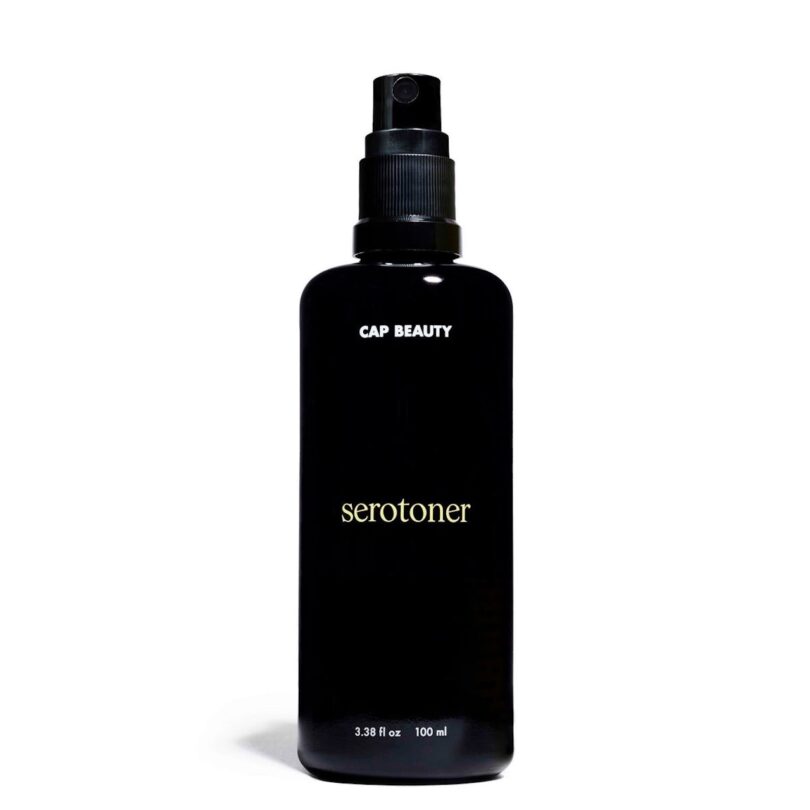 Founder of CAP Beauty, Kerrilynn Pamer, has been curating wellness and beauty products for years, ever since she received a celiac diagnosis and needed to switch to cleaner, high quality ingredients. When it was time to create her own line, she took no shortcuts. Her latest product, the Serotoner, is a mist toner that soothes and calms the skin using ingredients like shrubs, succulents, flowers, and cacti. The most notable ingredient is griffonia which contains a natural precursor to, you guessed it, serotonin, the happy hormone. Mist it on your face and body to refresh and awaken the skin.
There's never been anything sexy about toiletry bottles until now – except they're not bottles but Capsules, magnetic pods that click together and feature caps that you can customize depending on what you want to carry in them. Gift to a parent to upgrade their boring pill box or to the jetsetter who has a 9-step skincare routine they must do every night.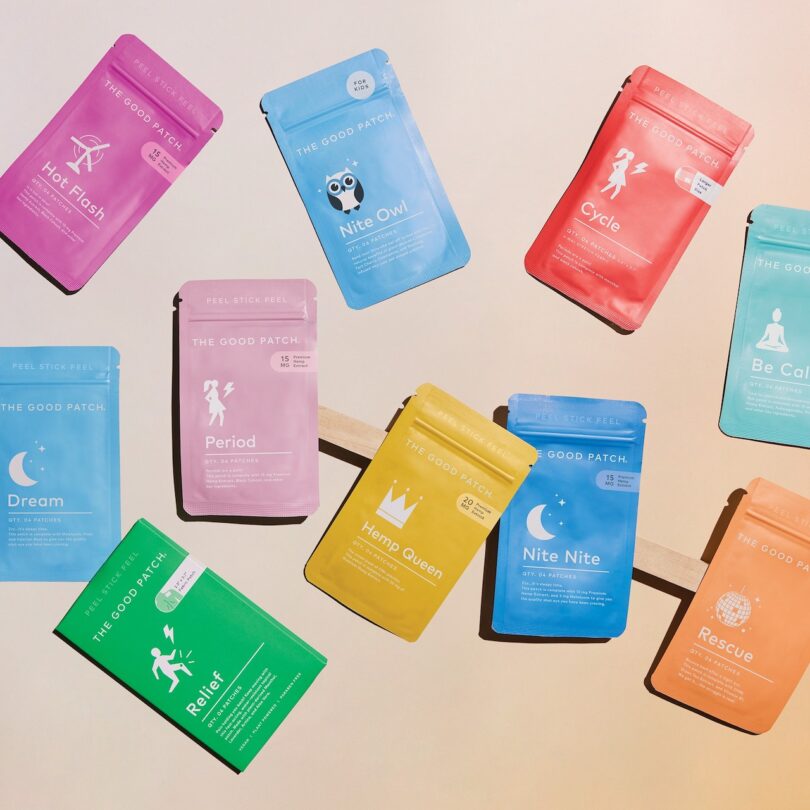 Give someone 62 ways to take care of them this season with this smorgasbord of self-care remedies. The patches allow the body to steadily absorb the efficacious ingredients to help with daily struggles like sleep, hot flashes, focus, and more.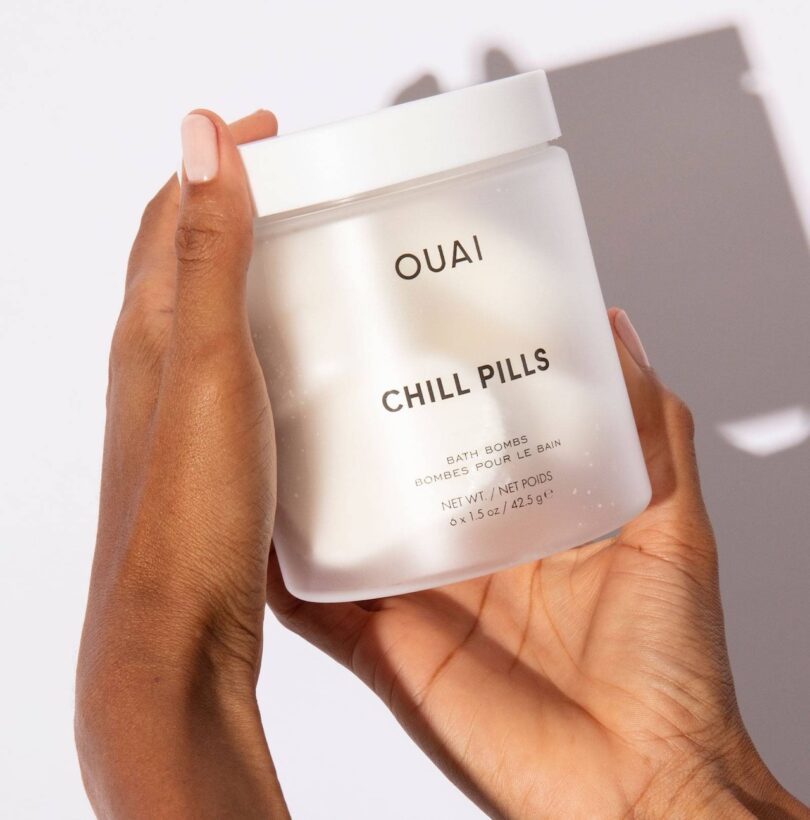 A literal chill pill, these fizzy adult bath bombs help you unwind at the end of a long day. Made with cannabis seed oil and jojoba oil, they make you feel much more relaxed than an average warm bath while conditioning your skin too.
This kit consisting of a hand-blown glass incense burner and two boxes of incense will help establish an ambience conducive for clearing the mind and centering one's self – a must have for all of the chaos that comes with the holidays.
Follow along so you don't miss any of our 2023 Gift Guides this year!
This post contains affiliate links, so if you make a purchase from an affiliate link, we earn a commission. Thanks for supporting Design Milk!